Baton Rouge Dentist - Baton Rouge Dental Office
Comfort and convenience are the promises of Aesthetic Dentistry Group's office operations.  To ensure your convenience, below is the information you need about our hours, location, appointment scheduling, insurance and billing.
Aesthetic Dentistry Group
8519 Highland Road
Baton Rouge, LA70808
225-766-1765
Monday:
Tuesday:
Wednesday:
Thursday:
07:00 AM - 05:00 PM
07:00 AM - 03:30 PM
07:00 AM - 05:00 PM
07:00 AM - 01:00 PM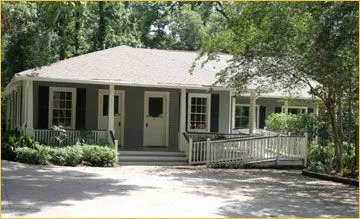 * Someone is always on call during evenings, weekends and holidays.  Simply call the office to get the emergency phone number.

Click here for door to door driving directions

Appointments
Knowing that we lead busy lives, we can accommodate most schedules by having early morning and late afternoon appointments.  We pride ourselves on being on time (or early) for all appointments.  Occasionally, an emergency does occur and we ask for your patience, should this happen.  You will be notified immediately of any delays and we will keep you updated as time progresses.  Please phone the office for a convenient appointment.

Insurance and Billing
We accept and bill all insurances, however we are not contracted with any insurance that requires you to choose a provider on a list.  Currently, we are in- network providers for Aetna and Assurant dental insurance.
You are fortunate to have dental insurance, whether you have purchased it for yourself or your employer has provided it for you. Though your dental insurance is your responsibility, we can help! We will go the extra mile to help you maximize your benefits. We accept payments from most insurance companies, which reduces your immediate out-of-pocket expense.
As a courtesy to our patients, our office will assist you in processing the charges to your individual dental insurance company, which will save you considerable time and trouble, at no extra charge.  Please keep in mind that your dental plan is a contract between you, your employer, and the insurance provider.  Regardless of what we may calculate your insurance company to pay, it is only an estimate. It is your responsibility to be familiar with your personalized dental plan.  No dental insurance will cover all costs.  You will be responsible for paying all fees that your insurance does not cover.
We must stress that you are responsible for the total treatment fee. Your dental insurance is not designed to pay the entire cost of your treatment, but it is intended to help cover a certain portion of the cost.  A better term for dental insurance may be "dental assistance". Please remember, however, the financial obligation for dental treatment is between you and this office, and is not between this office and your insurance company.

Payment Options
Our office is pleased to offer convenient payment options.  We accept cash, checks, all major credit cards, and Care Credit, upon credit approval.  Payment is expected at the time of service, unless other arrangements have been made.

Financing Options

CareCredit is here to help you pay for treatments and procedures your insurance doesn't cover. We offer No Interest* financing or low minimum monthly payment options so you can get what you want, when you want it. You can even use CareCredit for your family and favorite pet.

With three simple steps, including an instant approval process, it's easy to apply for CareCredit. After you're approved, you're free to use CareCredit for the services you choose including LASIK, veterinary, dentistry, cosmetic, hearing aids and more.

CareCredit is endorsed by some of the most credible organizations specific to each healthcare profession we support. And CareCredit is a GE Money Company, so you know you can count on us. For over 20 years, we've been helping over five million cardholders get the healthcare treatments they want and need.
Now you don't have to worry about saving up for the procedures you want and need. With CareCredit, the decision's in your hands to get what you want, when you want it. For more information or to apply online, visit carecredit.com.